Last weekend we held a garden-digging party. Mostly because we have been failing to dig the garden in a timely fashion and its the time of year we should be turfing it. Personally I'm not mad about digging gardens but obviously my friends are as there were five of us digging plus one efficient tea-maker and and a 4-week-old mascot.
The weekend started with the garden looking like this: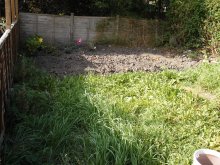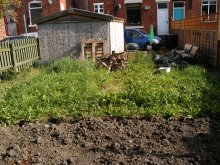 And by the end of the next day, we had got to here: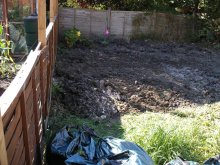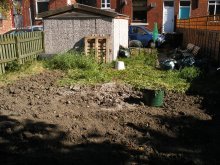 There's another chunk to go and a couple of paving slabs to move but we should be ready to turf quite soon – thanks to everyone who helped, I don't know how we'd have managed on our own!