This weekend has been, like many before it, DIY-tastic. I popped out to a party this afternoon and in the meantime Kevin put the finishing touches to the shelves in the little bedroom that we will use as an office. To put this in context, let's start with the "before" photo: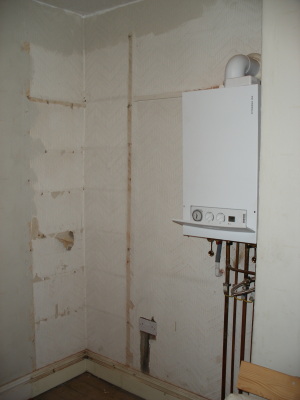 So here are the new shelves, finished today (the nice contrasting wall colour was the result of me popping to the DIY store and trying to guess which colour paint would be the closest match ... I've already been assured there is something wrong with my colour sense!):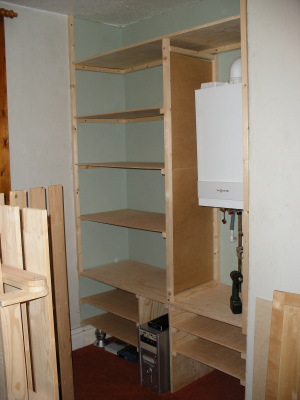 And here's what they looked like an hour later, when I got some stuff unpacked onto them - they're really deep shelves and they are going to hold a lot of "stuff" :)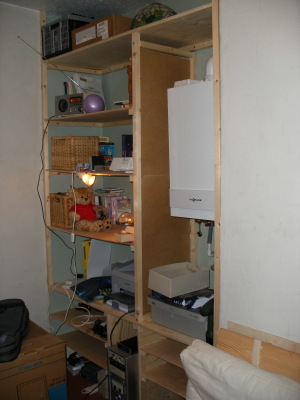 I'd also like to give special mention to this guy: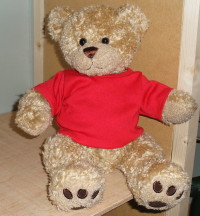 I had a build-a-bear voucher for Christmas so I went and chose this traditional style bear. He is stuffed really hard, so although he isn't cuddly, he is still soft and can sit up on his own. He'll be supervising operations in the new office and keeping me company when I am working here. All in all, I think its coming together rather well - all I need now is some ideas for small-scale woodwork projects to take care of the many offcuts that are lying around downstairs. Suggestions in the comments box please ...