Photos from the house: day one
Following the news about our recent
house purchase
, I promised everyone some photos, so here they are. I've only got internet connection at work so I'm afraid I've just picked a few of the ones we took on Friday, with the house exactly as we found it.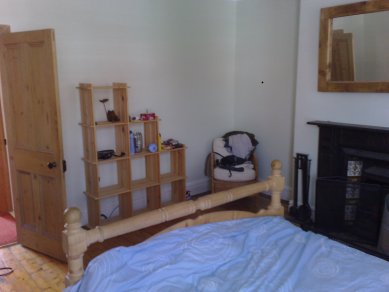 our bedroom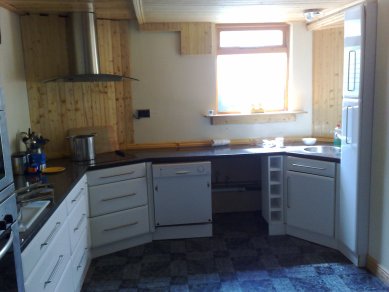 the basement kitchen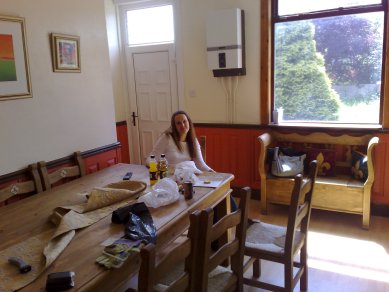 the living room (yes, I straightened my hair, I know it looks different)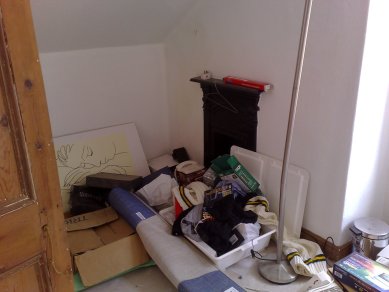 one of the top floor rooms … before we touched anything.
So we've had thirty bags of rubbish out of the house so far, and the front room looks like a bomb has hit it as we've got all our wordly posessions in there while we sort the house out.
The gas is on a card, which is fine but you have to get a new card when you move in and its been a bank holiday so it only arrived today … have you tried cleaning a four storey house with no hot water unless you put a pan on the stove? It felt very victorian! Fingers crossed we might have hot water later on today if Kevin can get the boiler lit.