New Screencast Series: Git Fundamentals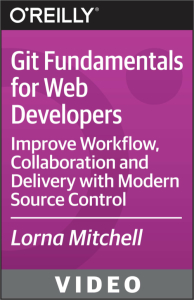 If you're a web developer looking to improve your git skills, then I have just the thing for you. I love it when a project is finished and "out there" and I'm pleased to announce that my new screencast course
Git Fundamentals For Web Developers
is now available. It's mostly PHP but you'll find Python and Node examples in there as well just to show off some of the tricks that work best for different disciplines. The course is structured around specific tasks or problems that we face in creating and deploying web applications, and my best advice on how to solve them. Mostly, I just want you to be able to be awesome at what you do already without your source control tool getting in the way :)
Edit: If you're reading this before July 25th 2015, use code CFSCON5 to get a massive 50% off!

Screencasting was a fun medium, I can chatter but I don't have to feel self conscious about being on video, and I can record a few episodes at a time as my schedule allows. Most of the work is in the preparation which I can do when I'm travelling, and just capture them when I'm in a good, quiet place with all my audio kit. This course was recorded over about a month, mostly in the early morning, and was only slightly hampered by my laptop dying completely in the middle of the process (doh!). I hope this finished version works both as a reference and as a full course to follow along with and try out for yourselves
PS if you buy the course, please leave a review on the O'Reilly site so others know if it is useful and for whom …. I'd appreciate it!